Community Amenities
Discover
There's something for everyone at Watermark. Explore this distinctive community today to see everything it has to offer.
Water Features
Parks & Play Areas
Trails & Pathways
Central Plaza
Basketball Court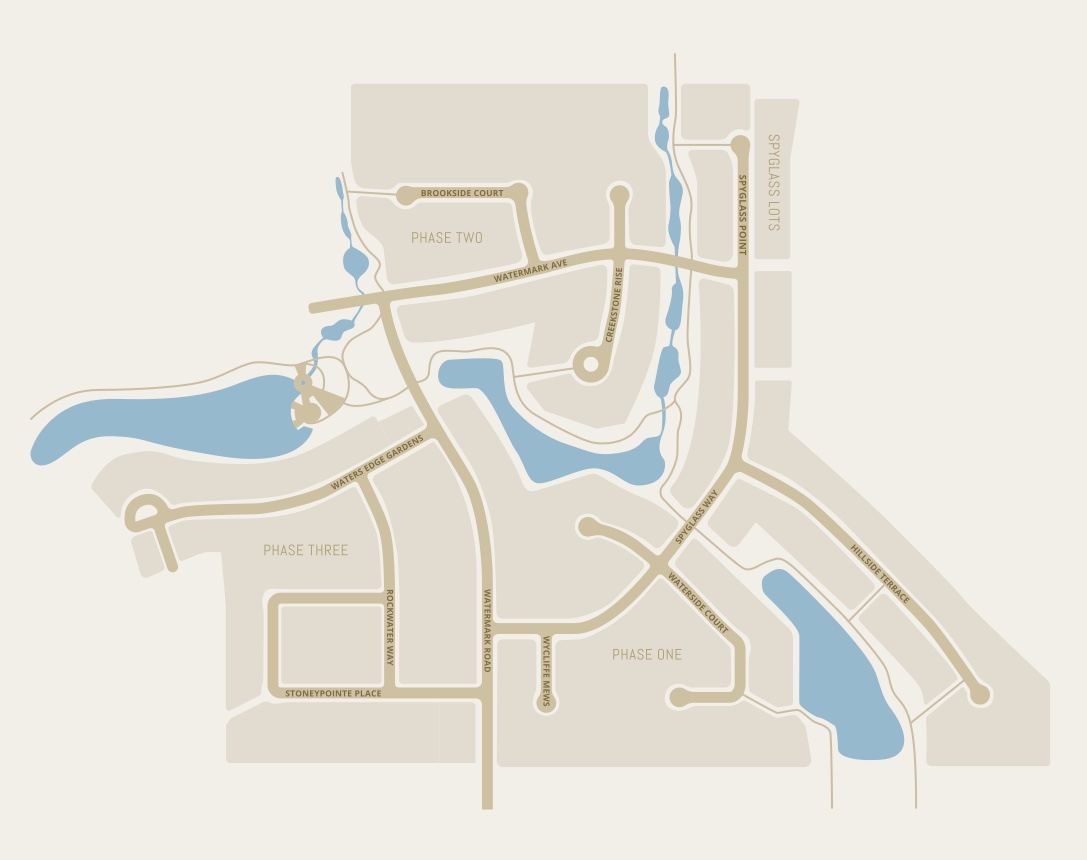 Regional Amenities
What sets Watermark at Bearspaw apart from many other estate communities is its proximity to life's essentials. Schools, shops, restaurants, recreational venues and other services and attractions are all close to home in Watermark.
Golf courses &
Driving Ranges
With four courses to choose from, there are plenty of options to keep things interesting while improving your game.
Schools &
Institutions
Everything from kindergarten to post-secondary, including French immersion and catholic school options are nearby.
Recreation
& Parks
Watermark residents enjoy an active and healthy lifestyle. The surrounding area offers plenty of options for any season.
Skiing &
Snowboarding
Some of the best skiing and riding happens in Alberta's Rocky Mountains, which are a mere 90 km away.
Clinics &
Hospitals
Five medical facilities, including Foothills Medical Centre and Alberta Children's Hospital are close by.
Markets &
Shopping
Groceries, big box stores and some of the city's best shopping malls are all just a short drive from the community.
Download a PDF of all

regional

amenities